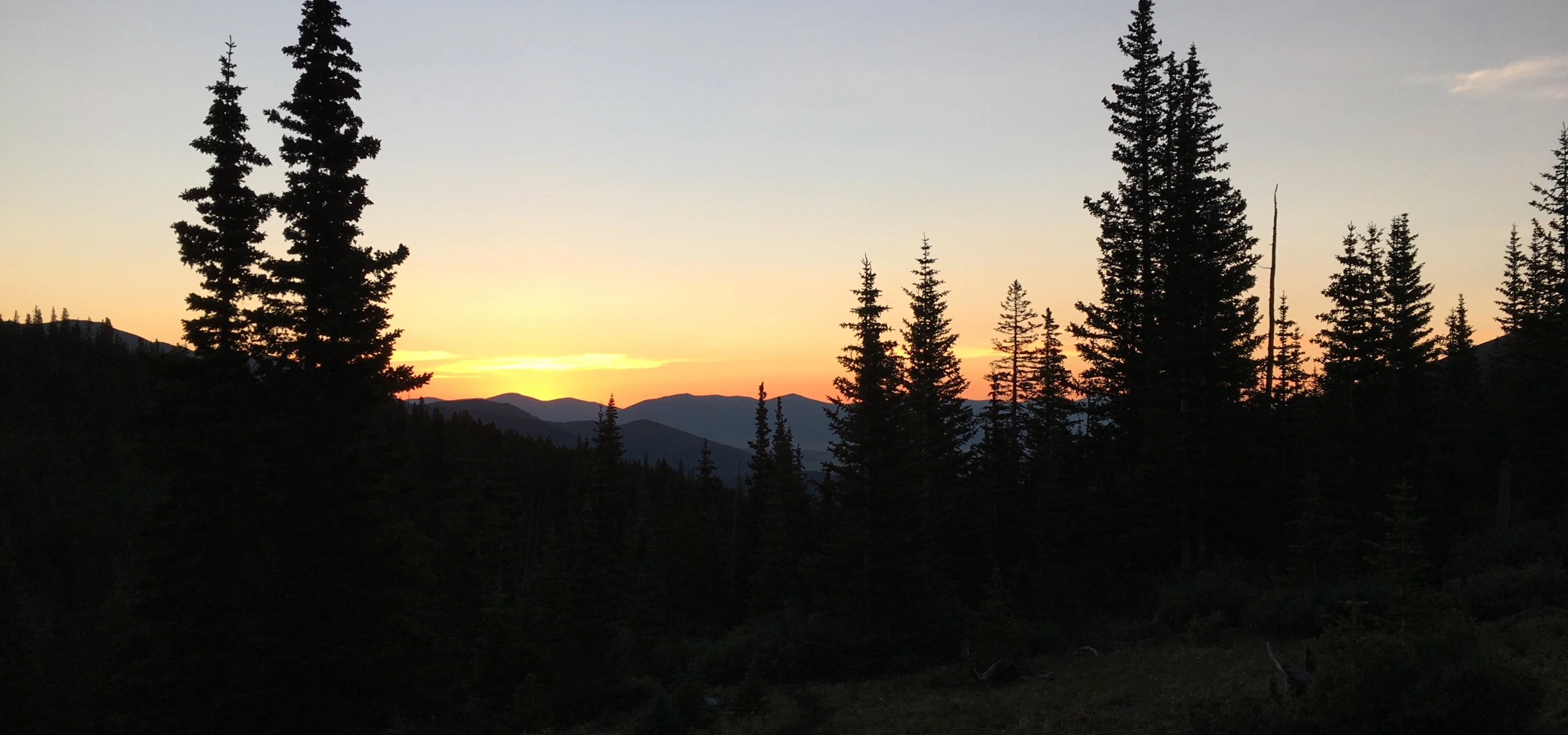 Once my brain decided it was impossible, my heart stopped trying.
The Last Call 50 Miler was meant to be a perfect race. Scheduled for July 8, it was five weeks after an epically difficult training month in May, punctuated by a 50-mile race with more than 12,000 feet of climb, followed by a 13-hour race in which I broke the course record, followed by a 150-mile race, all in the span of 17 calendar days. It started at 12:01am, adding to the night running experience I would need to complete the Bigfoot 200 in August. And it took place at altitude, between 9,000 and 13,000 feet, adding an extra element of difficulty.
I sauntered up to the start line with 60 other runners in Fairplay, Colorado, shortly before midnight, all of us in good spirits. A 50 mile race with midnight start at altitude tends not to draw nervous newbies. Nor did the voluntary, pre-race Fireball shots.
This was a training run, but one I hoped to finish in under 14 hours. I was physically trained to do so, I knew, but the altitude would be the wildcard. My limited experience running above 9,000 feet always involved a feeling that my heart was beating out of my chest.
I arrived at Aid Station 2 seconds before the cutoff, surprising myself. Time over the last hour had gotten away from me. Still, breathing the thin air was becoming easier, and the sun would rise in the time it would take me to traverse the 4.8 miles and 1,000 feet of ascent and descent back to Aid Station 3, allowing for faster movement over the technical trails in the daylight.
I approached the third aid station just behind Panos, a Greek runner who, I would learn, lived in Milwaukee. Peanut butter wrap in hand, we departed for Aid Station 4 together, 11 miles away. We had 3 hours and 10 minutes to get there.
It took me 5:15.
Quite simply, we made a wrong turn shortly after departing the aid station. We got off course in a way not easily untangled. We stopped multiple times to consult the map and course description on our phones. We got onto forest service roads marked with the pink ribbons signifying the race course, but that were numbered differently than anything in the course manual. We tried following shoe prints in the sand.
By the time we'd finally rejoined the correct course, with the help of Victor, the runner in last place, we'd run 10 miles, but were still an additional 8 miles from the aid station. We had 35 minutes to get there to make the cutoff.
I was hot. At 9:10am, the sun was beating down from a cloudless sky, and I was still dressed for an overnight, mountaintop low of 39 degrees; my "day clothes," sun glasses and sunscreen were waiting in my drop bag at the next aid station, where I already should have been.
Undoubtedly dehydrated and sort of hungry, I'd been rationing my food and water for the better part of two hours. We couldn't make it 8 trail miles in 35 minutes. My brain knew this, so my heart gave up.
Panos had a different strategy. If we come barreling strong into the aid station and tell them we got lost, he thought, they'll let us continue on. After hours wandering the trails together, I watched him pull away from me. In little more than five minutes, he was out of sight.
I stopped at the top of a small hill around 9:15am, tying my pullover around my waist, stuffing my black, long sleeved shirt alongside my water bladder, and looping the UltraSpire, waist-mounted lamp belt I'd been wearing since midnight to the back of the pack. I'd always been reluctant to don only a sports bra under my vest, for fear of blisters. Now I thought, fuck it. I was hot.
And my heart wasn't in it. I walked, sometimes quickly, and sometimes at an indifferent stroll, the remaining seven miles to the aid station. Not because I couldn't run, but because, like the decision to play Keala Settle's This Is Me from my phone in my pocket, it was just what I felt like doing in the moment.
I officially DNFd at Aid Station 4, Mile 32, having run approximately 42 miles. Panos's race too, was finished at Aid Station 4, despite his push to carry on.
And, as I look for the lesson in the DNF, something I could have controlled, it is Panos that rises tall. As it turned out, we were two of a half-dozen or more runners who got lost leaving Aid Station 3 and missed the cutoff. Whether or not the course markings were bad, many a runner has gone astray even with clear course markings. Just ask Jim Walmsley. What I take away is a lesson from Panos's heart, which never left that race. Despite the fact we'd been moving at precisely the same speed for the first 9 hours, he arrived at Aid Station 4 20 minutes ahead of me. If he'd been allowed to continue, it would have meant that our getting lost was only a barrier for one of us. A mental barrier, at that.
I take away from Panos that, no matter what happens, my heart needs to stay in the race.
Back at the finish line, with triumphant runners coming in, Panos and I shook hands and wished one another the best. We were sincere, in a way only ultra-runners understand. Still, I think we both knew he was the bigger man this particular day.
In three weeks I will run the White River 50 Miler, my last, real training effort before Bigfoot. I will lead with my heart.