Bib #36 – Defiance 50k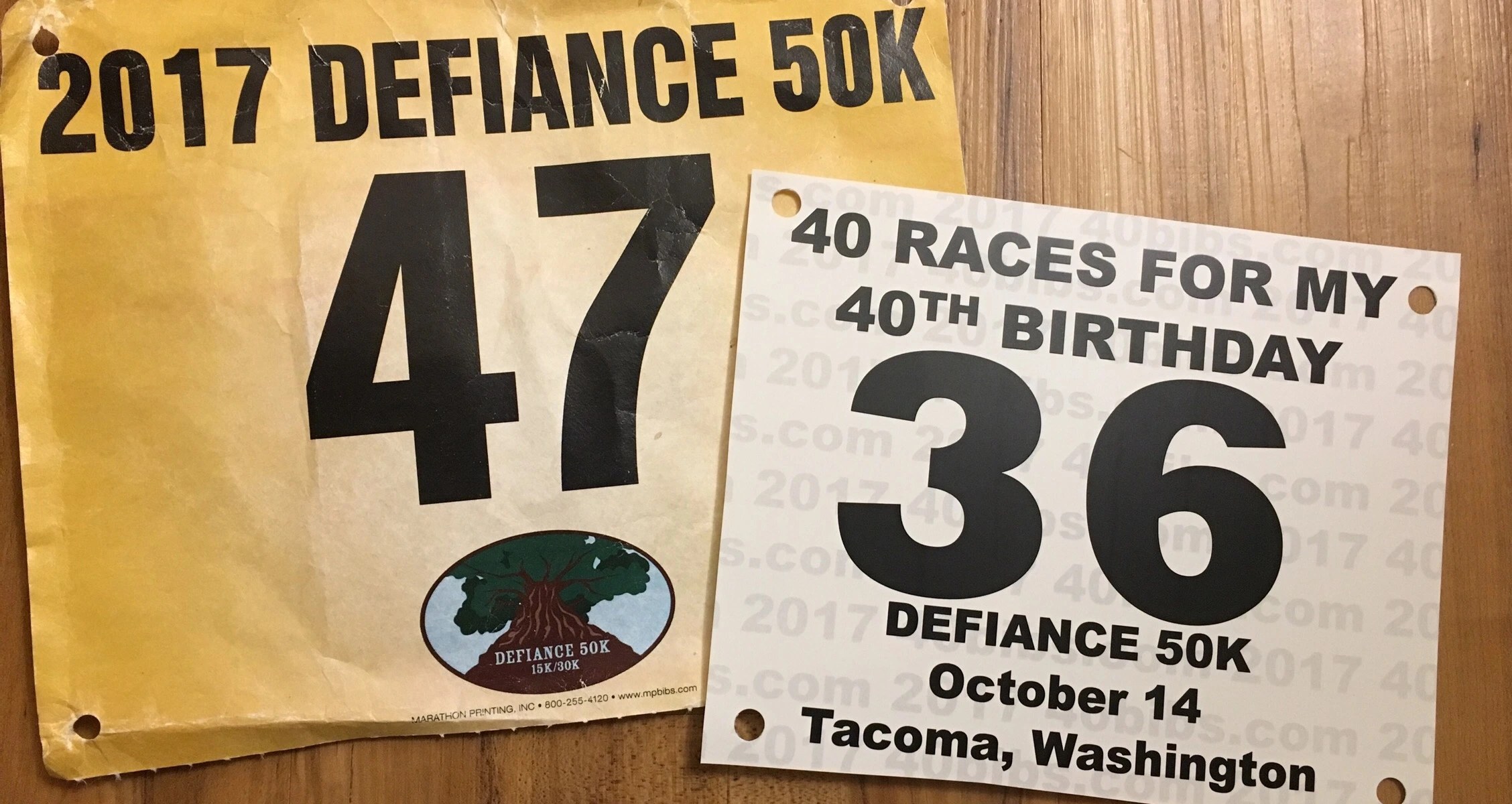 I entered Nicole's house through the garage at 7:11am, 11 minutes after I'd planned to arrive, but with 19 minutes to spare on our 7:30am departure. Plenty of time, I knew, to use her bathroom; I'd change into my running sneakers on the way to Defiance Point, ten minutes away.
As I pinned my bib onto my right thigh, I watched Nicole roll her calves on an acupressure ball. On the couch, Nicole's friend Jessie appeared completely ready for this, her first 50k.
I am calm to the point of near disorganization on my penultimate race weekend. Races #37-40 will come over three days at next weekend's Runner's World Grand Slam in Bethelehem, Pennsylvania.
To get here, I've completed 5 ultra-marathons, including the
Defiance 50k
: 3 50ks, 1 100k and 1 81 miler. Along with 7 full marathons; 3 races between 15 and 20 miles; a dozen half marathons; 7 10 and 15ks, a 10.8 miler, and a lone 5k in January.
I imagine this is how a veteran comedian feels. There are still nerves before the curtain goes up, but I know exactly what I'm supposed to do when it does.

I cross the finish line, and wonder whether this will be my last ultra of 2017. For now, my mind is pointed towards Bethlehem, and towards 37, 38, 39 and 40.