Bib #20 – Magnuson Series Earth Day 13.1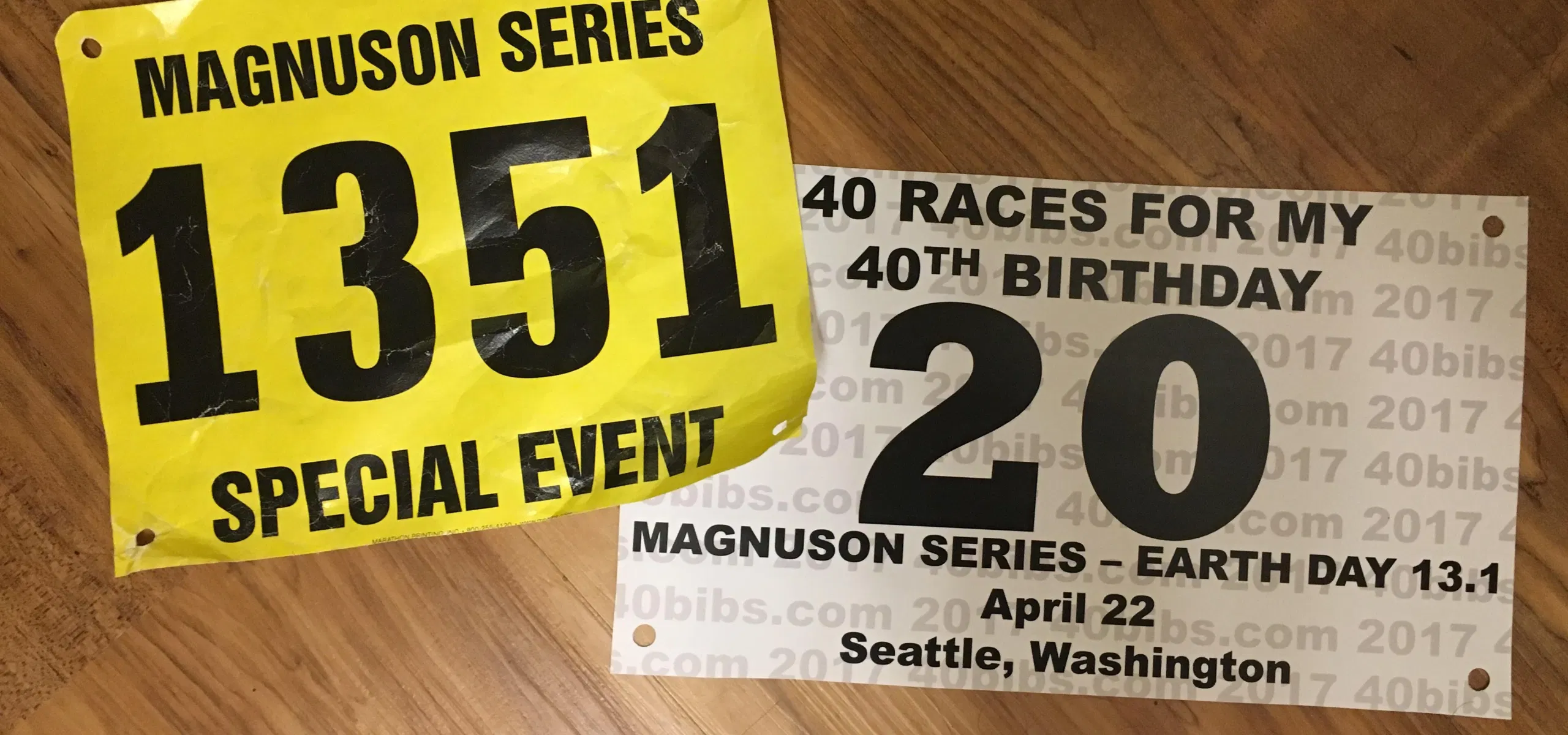 This blog was born in the waning days of 2016. I landed on the goal of collecting 40 race bibs quite easily — I'm going to be 40 in 2017. I gave myself the to the end of the year to achieve my goal, however, as my 40th birthday actually falls in Week 34 of the calendar. Running more than one race per week seemed unreasonable.
But here I am, just 16 weeks into the year and I've made it to the half way point. It seems like a good opportunity to reflect on the first half of this journey.
Total Races: 20
Total Miles (including training miles): 722
Total Racing Miles: 369.4
5ks: 1
10ks: 2
15ks: 2
Half Marathons: 7
Marathons: 5
50ks: 1
100ks: 1
Other Distances: 19.6 mile
And the memories:
So what's on tap for the next 20? In just 7 days I will embark on my longest race of the year, the Badwater Salton Sea 81 miler. And I have my sites on my 40th bib — the Runner's World Half Marathon on October 22, a race I will be running for the 6th consecutive year. I don't know what will happen between now and then, any more than I could have predicted what was going to happen during the first 40 races. I do know I look forward to continuing to share this journey with everyone who has followed along so far, and am truly grateful for all the support!