Featured Race – Race to the Top of Vermont
Ever done a destination race? How about one that will take you so high, you can see three states and Canada from the top? Do you want to?
I've received so many messages from people inspired by my quest to run 40 races in 2017 for my 40th birthday, as well as my support for 40 other runners. One of those messages came from the Catamount Trail Association, inviting me to their Race to the Top of Vermont on August 27. As much as I would love to run what has been called "the race most worth traveling for in Vermont," it is actually my 40th birthday weekend (yay!) and I can't travel to Vermont (boo!) So we did the next best thing…
I am so excited to partner with CTA to offer 10 bibs for the Race to the Top of Vermont!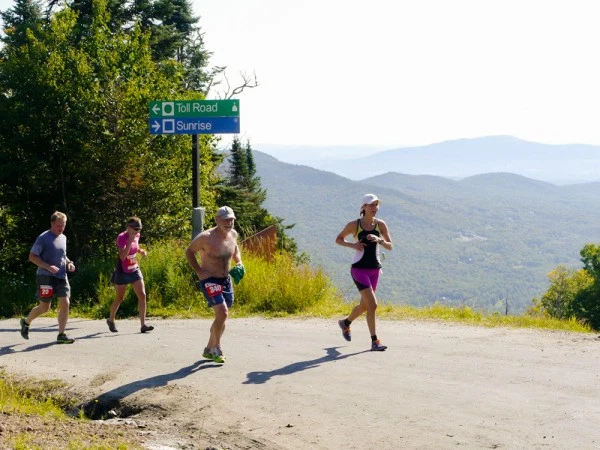 The 4.3 mile course climbs 2,564 vertical feet on the famous Mt. Mansfield Toll Road to the summit parking lot. Along the way, runners will have spectacular views of Smuggler's Notch and the surrounding Green Mountains, over a steady incline averaging about 11 percent over the length of the course. The reward? A summit finish with one of the most beautiful views in New England overlooking three states and Canada. Check out the race video!
Sound like an amazing challenge? The CTA and I would love to make it a reality! If you would like to participate in the Race to the Top of Vermont, please contact me, and let me know you'd like to participate in this amazing experience.