Bib #26 – Magnuson Park 10k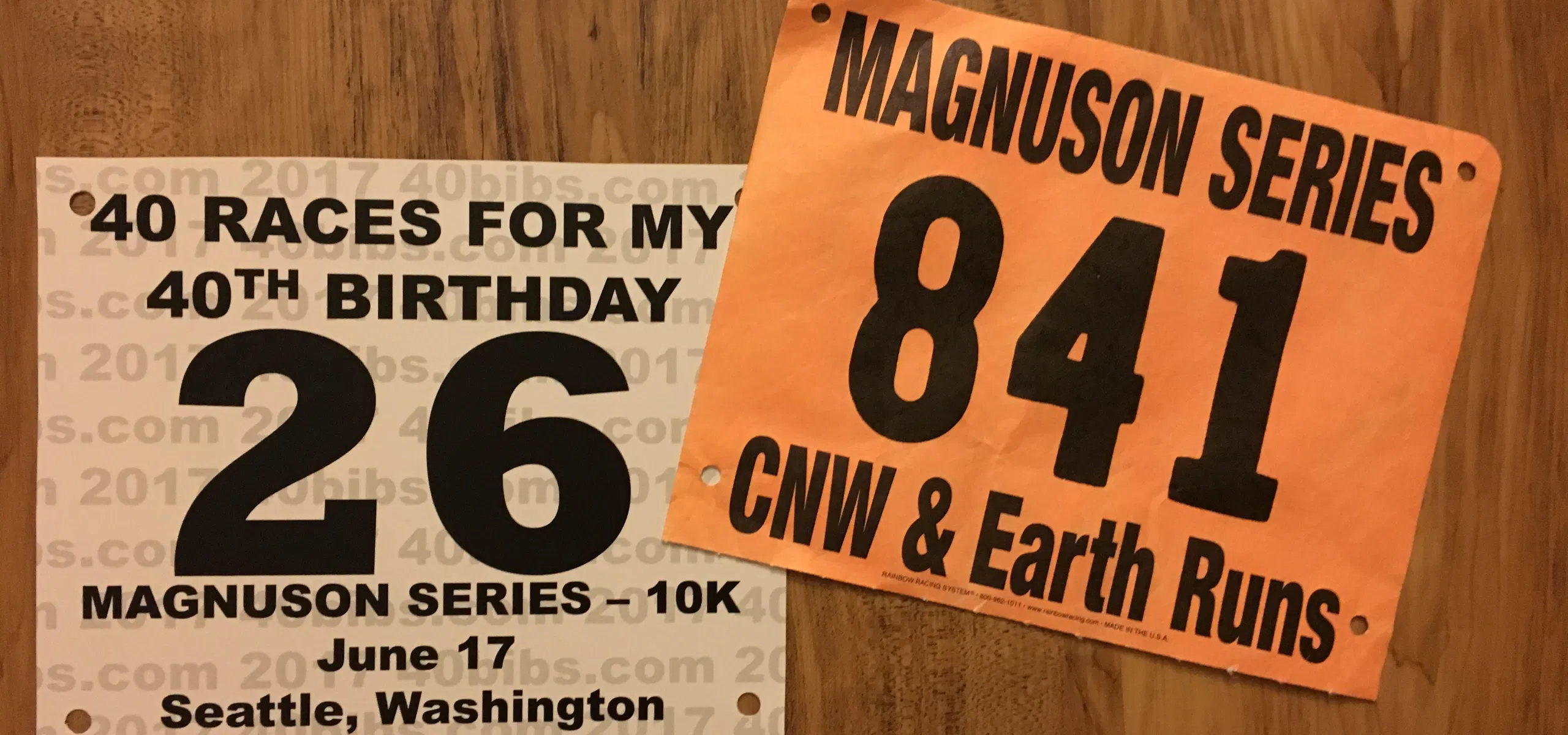 The clocked ticks to 24:22 as I approach the 5k split, the half-way point in my 10k race. A decade ago, back when I ran 5ks regularly, I used to count anything that started with "24" as a solid race effort. But I don't race 5ks anymore.
Forty-nine minutes. I did the math quickly. 24:22 times two is 48:44; round up to 49:00. My 10k PR is 49:17. It was 2009 and I was 31. In 13 subsequent 10ks, I've not seen 49 minutes since. I can't slow down if I want to see it again here.
At the split I am passed by a young woman in a bright, salmon-colored t-shirt and striped socks. She's fast. And fluid. If I can keep her in my sights, I might be able to to hold this pace. But if I lose her, I will fall apart.
I pass her near the 6 mile mark. I would later learn her name is Joan.
I squint as I approach the finish chute. My eyesight is good, but I'm bouncing and winded, and my eyes are a little watery from pollen in the air, or maybe the exertion. I can see 49. 49:48. Thirty-one seconds from a PR. But still, my fastest 10k time in 8 years.
A solid race effort.